ARTICLES
2018
Why did we come here 21/11/18
Questions and Answers 27/10
Align with Light Revised 19 Oct. 2018 (Original May 2015)
Personal vibration and the dimensions 13/10
Be yourself 8/10
Lightworkers and mathematical codes 16/9
Decree negating violations of Universal Law 16/7/18
Follow your excitement - what does it mean? 1/6/18
Lightworkers - Letting go of reactions Rewritten 9/18
A revised earlier article
Greatest gift of love and handling emotions 5/18
2017
Declutter your life 26/12/17
Lightworker calling -Important 9/11
What is the New Age 4/11/17
Rumi Quotes 6/11/17
Synchronicity 4/10/17
A right time for everything 4/8/6/17
Not a hit and miss universe 6/1/17
Going Home (orig. written 2013
2016
UK referendum re Europe June 2016
Go home or incarnate again 26th May
Lightworker channelling 6th Feb. Altered 15th Feb
Detach from Outcomes 27th Jan
Right to Decree (Not new but needed)
HELP
2015
Higher Self 23 Nov 2015
Time for us 23 Nov 2015
Soul's evolution Archangel Metatron - Nov 2015
The importance of staying real to others 15th Aug 2015
You are everything 1st June
Align with Light 30th May
Contracts ending 27th Feb
Paint with all the colours of the wind 11th Feb 2015
Bach Flower Essences Feb 2015
NOTE: THE FOLLOWING FOUR ARTICLES ARE NOT WRITTEN BY SANDY
Spiral Gardens 'When Reality Bites' 1st Jan by Eddie Romano
Does God care about us by Neale Donald Walsch - April 2015
Conscious Relationships by Shelly Bullard 2015
2014
Angels and Fairies choosing human form 25th Oct 2014
Choosing Love or Fear 4th Sept 2014
Fasting and Living on Light 10th August 2014
Message for Starseeds 10th April 2014
Note re Discernment March 2014
Departure. Helping family handle your affairs May 2014
2013
Are you drawing the best life for yourself and the planet? (10th August)
Service to Others and its relationship to 10:10 (5th August 2013)
Metatron's message re Earth's Ascension - and the 21st December 2012 (1st Jan 2013)
The Greatest gift of Love (written in 2001 but very relevant)
10:10 New Intergalactic Matrix - What to do on the day (19th July 2013)
Report re 10:10 (10th October) Intergalactic Matrix (22nd Oct 2013 now)
2012
Earth's Ascension - Sandy (27th Dec 2012)
Metatron's Message re Earth's Ascension (2012)
Is Ascension really happening (written some years ago but relevant)
Flame of Ascension Workshop wall posters
Crystal Postal Sessions with Sanat Kumara
NOTE: Eleven articles on the subject of Discernment are listed ahead. Owing to the importance of this subject they are listed in one group, in order of the year they were written.
Discernment - Keep it Light 1998
Discernment - The Key word 1998
Freedom through Discernment 2001
Discernment through understanding Self Test 2002 Updated 2005
Discernment message 2011
Discernment - Perception of Spirit 27/10/2009
Discernment -Test your Source 2010
Discernment - Light and dark (7/2010)
Note re Discernment (March 2014)
Align with Light May 2015 (Revised October 2018)
2011
A Decree for Byron Bay Lightworkers in English and Spanish
Karmic Absolution for specific group 21 June 2011
A New Reality on Earth 4th June 2011
A Planetary update by Chaldron March 2011 (Chaldron is one of the 88 original designers of Atlantis)
Earth is going Home 12th April 2011
Need to Act Now 9th May
2010
Metatron's message for Frequency of Light workshop 2010
Earth's Ascension Update (October 2010)
Discernment - Light and dark (July 2010)
Instant handling (July 2010)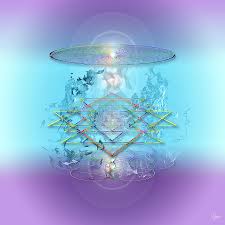 2009
Discernment - Perception of Spirit (27th October 2009)
The signs in Lithuania (March)
The signs to Zimbabwe (1995)
The signs to India (1995)
The signs to Jerusalem (February 1995)
The signs to Sedona (Sedona Vortex article - rewritten in Feb 09)
The signs to Eclipse (1999)
The signs to returning the Holy Grail to France (1997)
Questions and answers (February)
Unconditional Love (not new but always relevant)
Recently added articles - written years ago
Petitions 2007 (with addition 11/09
TRANSLATED ARTICLES in French, Italian, Swiss, Dutch, Swedish and Spanish are at the bottom of this page.
2008
Wall posters to copy, as requested at workshop.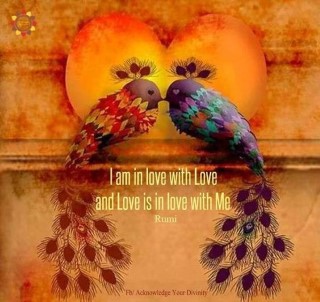 2007
Major completion for Earth by Sanat Kumara. June 2007
The Power of words May 2007
Life on Earth by Sanat Kumara May 2007
Petitions - of any use? May 2007
There are no accidents March 2007
2012? March 2007
2006
Sanat Kumara messages for UK and Australia
Head in the clouds - feet on the ground
In trouble or under psychic attack