Message to the Starseeds
April 2014
The term Starseed refers to the first group of Lightworkers who incarnated on Earth in answer to a request from Gaia the Earth Mother, for assistance to help correct an imbalance of energy on Earth which would allow her to proceed on her evolutionary path. In order to represent the entire human population, a minimum of 144,000 evolved beings were required. This figure was multiples of 12 required under Universal Law to adequately represent the various soul groups on Earth.
As we know, words have power. The word Starseed contains a pure light energy that can be accessed. A similar powerful energy also applies to the word 'Starchild'. Some Lightworkers have allowed themselves to be steered away from the word 'Starchild' for these special children, allowing substituted channelled words instead.
The term 'Lightworker' refers to all the evolved beings (millions) who answered Earth's call for assistance, from those arriving in Atlantis through to recent arrivals.
It's not necessary to know if you were part of the initial group (Starseeds), but it may help to explain some of the factors that pertain to Starseeds, such as feeling weary and hoping this is your last physical incarnation.
These facts apply to all the Starseeds on Earth. They are all old souls. All are completing their final incarnation, all will reunite with their Twin Flames and return home. Incidentally, 'home' is wherever you were (dimension/planet/galaxy) when you answered the call for help from the Earth Mother.
The Divine Ascension Plan for Earth (as this project came to be called) required the Starseeds to adopt all the dense patterns and conditions (fears, illnesses, thoughts, etc) that already existed within the human population of Earth. It was felt that old souls who had previously transited through 3D learning, would be equipped to do it. The overall purpose of taking on, transmuting and releasing human patterns, was to create a new blueprint, a pathway, so all humanity could follow it to help them release their own patterns and move to a higher state of evolution. The Starseeds began taking on human patterns upon arrival on Earth. These patterns were to be released after the blueprint had been created.
As it wasn't known how many Light beings would ultimately answer Earth's call, all the patterns were equally distributed among the original 144,000. Actually, in the end, millions of evolved Lightworkers responded to the call.
It's not a walk in the park for any lightworker to go from living in the higher realms of light to incarnating into human form in what has been quite a dense energy 3D planet. For Starseeds, it was particularly tough with the added factor of taking on the human patterns. There were additional factors that increased their workload such as the need to be way showers, breaking down old barriers.
After incarnating here for so long and becoming entrenched in the human perspective (which was necessary for it to work), it is now hard for Starseeds to really get that their task is at an end. Many have left already and the final pieces are being put in place by those still here. It's time NOW to let it all go. And that doesn't just refer to releasing belief patterns. It's time for Starseeds to remember who they really are, to let go of the 3D Earth reality, resume their mastery and prepare to leave and go home. This is the main message for the Starseeds right now and it really needs to be taken on board.
The Starseeds came to rebalance the energy on Earth thus increasing the frequency of Light on Earth and to create a new blueprint - a pathway from the densest point of energy through to the 5th dimension. These steps would allow the Earth Mother to ascend and provide help for all her life forms (including humans) to ascend when they were ready.
The reins are being passed to those Lightworkers whose role it is remain a while to supervise and assist all who remain here. The Starseeds have done their work brilliantly. Individual Starseeds leave Earth as they complete the requirements to go home. In order to leave, you have to have finished what you came here to do. You also need to bring all aspects of self into balance and cleanse/transmute your own lower subtle energy bodies so they are vibrating at the necessary frequency of light needed to ascend. Aligning to Divine Order/Source and letting go, achieves all of this.
The original Starseeds intended to go home when their work here was done. To go home, one has to be free of attachment to 3D reality, fully embracing you are beyond it - all of it. Even the few Starseeds who've extended their time here, still need to stay detached.
You may like to ask yourself a few questions? Do I trust Divine Order? Am I choosing to continue with physical incarnations - and why? Do I know there is a finite end to all work programmes? Is there anything or anyone on Earth I am still attached to? Do I think a friend/ child/parent/ job won't survive without me? What belief pattern/s do I hold that would stop me returning to my home/dimension? Is fear preventing me letting go?
PRIOR TO COMING TO EARTH, THE STARSEEDS PLANNED TO GO HOME AT THE TIME OF COMPLETION. UNLESS YOU ARE CHOOSING TO EXPERIENCE MORE LIFETIMES IN A THIRD DIMENSION, THEN IT IS IMPORTANT TO REALLY GET THIS MESSAGE
ALL STARSEEDS NEED TO GET IN A SPACE OF PREPAREDNESS TO GO HOME. A MAJOR SHIFT IN THINKING IS NEEDED TO ACHIEVE THIS IN THE AVAILABLE TIME FRAME. IT IS VITAL NOW TO LET GO OF THE INVESTMENT IN, OR ATTACHMENT TO, 3D REALITY.
Love in Golden Light,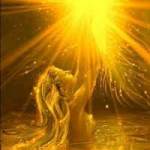 Sandy Stevenson
www.lightascension.com/welcome.html
Note: There is more information about Starseeds and the Plan for Earth in 'The Awakener', available for download on all Readers and computers. ($3.50) http://www.lightascension.com/books.html