Page 1 of 3
The whisper of Christmas casts a soft light that covers the world for a brief time and if we allow, can transform our world into something gentler and quieter, offering a deep peace and contentment.
A time to seek the intrinsic truth of who we are and in so doing, find a love for all mankind.
To reach into the invisible realms of silence and light to feel love and gratitude amid the abundance of blessings of our family and friends.
To reflect on the joy, innocence and wonder we behold in our children and see if play and joy are still a part of our world or something we need to recapture and hold close.
A time to spend with family or strangers and perhaps allow an intangible memory to surface of a place we knew long ago – a place called home where we have other cherished family and friends and know one day we shall return there - for we are immortal and eternal and on this journey here for only a short time.
Love forever,
Sandy
In 2019
end a quarrel.
Seek out a forgotten
friend. Dismiss suspicion,
and replace it with trust......
Write a love letter. Share some
treasure or gift. Give a soft answer.
Encourage youth. Manifest your loyalty
in word and deed. Keep a promise. Find the
time. Forgo a grudge. Forgive an enemy. Listen.
Apologize if you were wrong. Try best to understand.
Let go of envy. Examine your demands made on others.
Think first of someone else. Appreciate. Be kind; be gentle.
Laugh a little. Laugh a little more. Deserve confidence. Take up
arms against malice. Decry complacency. Express your gratitude.
Go to church. Welcome a stranger. Gladden the heart of a child.
Take pleasure in the beauty and wonder of the Earth.
Speak your love.
Speak it again.
Speak it still.
MERRY CHRISTMAS GREETINGS
Afrikaans: GeseŰnde Kersfees
Afrikander: Een Plesierige Kerfees
African/ Eritrean/ Tigrinja: Rehus-Beal-Ledeats
Albanian:Gezur Krislinjden
Arabic: Milad Majid
Argentine: Feliz Navidad
Armenian: Shenoraavor Nor Dari yev Pari Gaghand
Azeri: Tezze Iliniz Yahsi Olsun
Bahasa Malaysia: Selamat Hari Natal
Basque: Zorionak eta Urte Berri On!
Bengali: Shuvo Naba Barsha
Bohemian: Vesele Vanoce
Bosnian: (BOSANSKI) Cestit Bozic i Sretna Nova godina
Brazilian: Feliz Natal
Breton: Nedeleg laouen na bloavezh mat
Bulgarian: Tchestita Koleda; Tchestito Rojdestvo Hristovo
Catalan: Bon Nadal i un Bon Any Nou!
Chile: Feliz Navidad
Chinese: (Cantonese) Gun Tso Sun Tan'Gung Haw Sun
Chinese: (Mandarin) Sheng Dan Kuai Le
Choctaw: Yukpa, Nitak Hollo Chito
Columbia: Feliz Navidad y Prˇspero A˝o Nuevo
Cornish: Nadelik looan na looan blethen noweth
Corsian: Pace e salute
Crazanian: Rot Yikji Dol La Roo
Cree: Mitho Makosi Kesikansi
Croatian: Sretan Bozic
Czech: Prejeme Vam Vesele Vanoce a stastny Novy Rok
Danish: GlŠdelig Jul
Duri: Christmas-e- Shoma Mobarak
Dutch: Vrolijk Kerstfeest en een Gelukkig Nieuwjaar! or Zalig Kerstfeast
English: Merry Christmas
Eskimo: (inupik) Jutdlime pivdluarit ukiortame pivdluaritlo!
Esperanto: Gajan Kristnaskon
Estonian: R§§msaid J§ulupŘhi
Ethiopian: (Amharic) Melkin Yelidet Beaal
Faeroese: Gledhilig jol og eydnurikt nyggjar!
Farsi: Cristmas-e-shoma mobarak bashad
Finnish: Hyvaa joulua
Flemish: Zalig Kerstfeest en Gelukkig nieuw jaar
French: Joyeux Noel
Frisian: Noflike Krystdagen en in protte Lok en Seine yn it Nije Jier!
Galician: Bo Nada
Gaelic: Nollaig chridheil agus Bliadhna mhath ¨r!
German: Fr÷hliche Weihnachten
Greek: Kala Christouyenna!
Haiti: (Creole) Jwaye Nowel or to Jesus Edo Bri'cho o Rish D'Shato Brichto
Hausa: Barka da Kirsimatikuma Barka da Sabuwar Shekara!
Hawaiian: Mele Kalikimaka
Hebrew: Mo'adim Lesimkha. Chena tova
Hindi: Shub Naya Baras (good New Year not Merry Christmas)
Hungarian: Boldog Karßcsonyt
Icelandic: Gledileg Jol
Indonesian: Selamat Hari Natal
Iraqi: Idah Saidan Wa Sanah Jadidah
Irish: Nollaig Shona Dhuit, or Nodlaig mhaith chugnat
Iroquois: Ojenyunyat Sungwiyadeson honungradon nagwutut. Ojenyunyat osrasay.
Italian: Buone Feste Natalizie
Japanese: Shinnen omedeto. Kurisumasu Omedeto
Jiberish: Mithag Crithagsigathmithags
Korean: Sung Tan Chuk Ha
Kurdish: Serţ sallţ nwŕ pţroz
Lao: souksan van Christmas
Latin: Natale hilare et Annum Faustum!
Latvian: Prieci'gus Ziemsve'tkus un Laimi'gu Jauno Gadu!
Lausitzian:Wjesole hody a strowe nowe leto
Lettish: Priecigus Ziemassvetkus
Lithuanian: Linksmu Kaledu
Low Saxon: Heughliche Winachten un 'n moi Nijaar
Luxembourgish: SchŔine Chreschtdaag an e gudde Rutsch
Macedonian: Sreken Bozhik
Maltese: IL-Milied It-tajjeb
Manx: Nollick ghennal as blein vie noa
Maori: Meri Kirihimete
Marathi: Shub Naya Varsh (good New Year not Merry Christmas)
Navajo: Merry Keshmish
Norwegian: God Jul, or Gledelig Jul
Occitan: Pulit nadal e bona annado
Papiamento: Bon Pasco
Papua New Guinea: Bikpela hamamas blong dispela Krismas na Nupela yia i go long yu
Pennsylvania German: En frehlicher Grischtdaag un en hallich Nei Yaahr!
Peru: Feliz Navidad y un Venturoso A˝o Nuevo
Philippines: Maligayang Pasko!
Polish: Wesolych Swiat Bozego Narodzenia or Boze Narodzenie
Portuguese:Feliz Natal
Pushto: Christmas Aao Ne-way Kaal Mo Mobarak Sha
Rapa-Nui (Easter Island): Mata-Ki-Te-Rangi. Te-Pito-O-Te-Henua
Rhetian: Bellas festas da nadal e bun onn
Romanche: (sursilvan dialect): Legreivlas fiastas da Nadal e bien niev onn!
Rumanian: Sarbatori vesele or Craciun fericit
Russian: Pozdrevlyayu s prazdnikom Rozhdestva is Novim Godom
Sami: Buorrit Juovllat
Samoan: La Maunia Le Kilisimasi Ma Le Tausaga Fou
Sardinian: Bonu nadale e prosperu annu nou
Scots Gaelic: Nollaig Chridheil dhuibh
Serbian: Hristos se rodi.
Singhalese: Subha nath thalak Vewa. Subha Aluth Awrudhak Vewa
Slovak: Vesele Vianoce. A stastlivy Novy Rok
Slovene: Vesele Bozicne Praznike Srecno Novo Leto or Vesel Bozic in srecno Novo leto
Spanish: Feliz Navidad
Swedish: God Jul and (Och) Ett Gott Nytt ┼r
Switzerland (Swiss-German): Sch÷ni Wienachte
Tagalog: Maligayamg Pasko. Masaganang Bagong Taon
Tamil: (Tamizh) Nathar Puthu Varuda Valthukkal (good New Year not Merry Christmas)
Trukeese: (Micronesian) Neekiriisimas annim oo iyer seefe feyiyeech!
Thai: Sawadee Pee Mai or souksan wan Christmas
Turkish: Noeliniz Ve Yeni Yiliniz Kutlu Olsun
Ukrainian: Z Rizdvom Khrystovym or S rozhdestvom Kristovym
Urdu: Naya Saal Mubarak Ho (good New Year not Merry Christmas)
Vietnamese: Chuc Mung Giang Sinh
Welsh: Nadolig Llawen
Yoruba: E ku odun, e ku iye'dun!
Our Journey together – I thank you
Now in Oneness - words and concepts stream from my heart to yours, filled with love and thanks to all those who have shared this wonderful, strange, magnificent, arduous, magical journey as together we travelled from lifetime to lifetime, nation to nation, gaining and imparting wisdom and anchoring the light of All That is.
As I stand here, aware of my intimate world weaving its way beyond my senses - I reach into the past and pull forth from the fathomable depths that which was Atlantis. A wisp of a recollection of our dream and undeniable truth of a continent of Light, gracefully majestic in its perfection of beauty, sound and mathematics, forged from our ancient understanding and mastery of technology of eons past. Now a dream come true as Atlantis rises to Ascension.
I thank all of you who have walked this journey with me - to all those who extended their hands in times we needed each other, when the strain of the moment threatened to engulf us and who we were.
Born from our strong desire to move ever forward to achieve our goal, we grasped each other, holding fast until danger passed. We assisted each other to take one more step, until we could stride forth once again with heart strong and purpose renewed, strength of spirit prevailing - ready to accomplish all we set out to do so very long ago.
So together, standing in the strength of pure Divine light, having lived each moment, each day, each lifetime – we have achieved our goal. We have brought about a new dawn – the Ascension of Earth.

To the amazing Light team on Earth - thank you for allowing me to be a part of your world .
May rainbows of Light rest softly upon your shoulders,
Sandy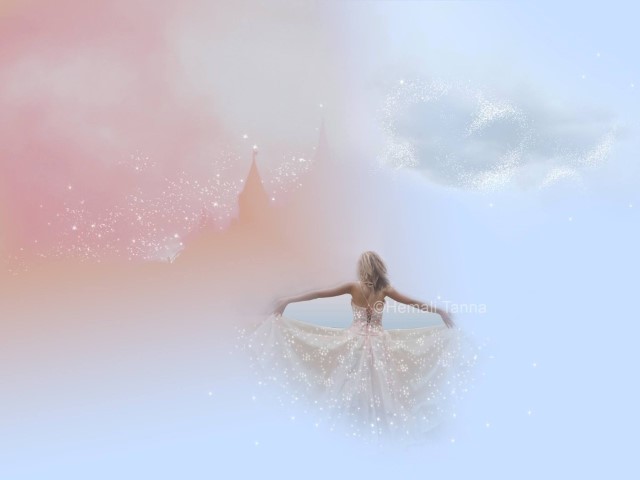 UNCONDITIONAL LOVE
Love without condition
I love you as you are, as you seek to find your own special way to relate to the world. I honour your choices to learn in the way you feel is right for you.
I know it is important that you are the person you want to be and not someone that I or others think you 'should' be. I realise that I cannot know what is best for you, although perhaps sometimes I think I do. I do not know what you have chosen to learn, how you have chosen to learn it, with whom or in what time period. I have not been where you have been, looking at life through your eyes, so how can I know what you need.
I allow you to be in the world without a thought or word of judgement from me about the deeds you undertake. I see no error in the things you say and do. In this place where I am, I see that there are many ways to perceive and experience the different facets of our world. I allow without reservation the choices you make in each moment. I make no judgement of this, for if I would deny your right to your evolution, then I would deny that right for myself and all others.
To those who would choose a way I cannot walk, whilst I may not choose to add my power and my energy to this way, I will never deny you the gift of love that God has bestowed within me, for all creation. As I love you, so I shall be loved. As I sow, so shall I reap.
I allow you the universal right of free will to walk your own path, creating steps or to sit awhile if that is what is right for you. I will make no judgement that these steps are large or small, nor light or heavy or that they lead up or down, for this is just my viewpoint. I may see you do nothing and judge it to be unworthy and yet it may be that you bring great healing as you stand blessed by the Light of God. I cannot always see the higher picture of Divine order.
For it is the inalienable right of all life to choose their own evolution and with great love I acknowledge your right to determine your future. In humility I bow to the realisation that the way I see as best for me does not have to mean it is also right for you. I know that you are led as I am, following the inner excitement to know your own path.
I know that the many races, religions, customs, nationalities and beliefs within our world, bring us great richness and allow us the benefit and teachings of such diverseness. I know we each learn in our own unique way in order to bring that love and wisdom back to the whole. I know that if there were only one way to do something, there would need only be one person.
I will love even if you behave differently than I think you should or believe differently than I do. I understand you are truly my brother and my sister, though you may have been born in a different place and believe in another God than I.
The love I feel is for all of God's world. I know that every living thing is a part of God and I feel a love deep within for every person, animal, tree and flower, every bird, insect, river and ocean and for all the creatures in all the world.
I live my life in loving service, being the best me I can, becoming wiser in the perfection of Divine truth, becoming happier in the joy of
Unconditional Love

Sandy Stevenson




HEALING CRYSTAL

Programmed by Archangel Metatron

NOTE: There are only 6 Healing crystals left. Please email Sandy to check a crystal is still available before ordering or making payment. Add your name and postal address.

Once it is confirmed a crystal is available, it will be held for 24 hours awaiting payment.

Payment can be made using PayPal (See ahead).

DESCRIPTION OF THE HEALING PROGRAMME FROM ARCHANGEL METATRON

A general comprehensive programme downloaded from Archangel Metatron to bring about healing on many levels to any individual holding the crystal. The programme takes into account the personal life experienced by individuals incarnated on Earth and the many situations they encounter that can create dis-ease of the wellbeing of the individual, in such forms as emotional distress or illness of the mind or physical body. Anyone holding the crystal can benefit from its properties and its healing programme. One crystal can be passed around friends and family to obtain healing.

Clear quartz and smoky quartz crystals. In addition to their natural healing qualities, each crystal has been specially programmed by Archangel Metatron to hold the highest light vibrational healing codes to assist healing of our physical, mental, emotional and lower spiritual bodies. It holds a general healing programme for everyone which means it can be passed around to friends and family. The crystal is held in the hand or placed within the auric field. It is not an item of jewellery.

Smoky Quartz Healing Qualities

Email any enquiries to

:
lightascension@optusnet.com.au
COMMENTS
I was so excited and grateful to receive my beautiful healing crystal today. Lovely packaging and the beautiful images of the Metatron Cube and the Violet Flame. I held the crystal for ten minutes and cried and afterwards felt so much lighter as if a weight had been lifted. The energy of the beautiful Healing Crystal still amazes me - so powerful. The crystal is certainly working hard and on high rotation around the family Much gratitude to Archangel Metatron and the crystal and to you for making it available to me. Lots of love G
The crystal has arrived and has been given a 15 minute activation as per your guidelines – these are very clear and easy to follow. It was so beautifully packaged; such a lovely pouch complete with snow crystals, cherubs, etc., with sublime images. When I began to sit with it, my right forefinger and tip of my thumb came together of their own accord and even minor chakras were swirling. I was also surprised at how warm the crystal had become at the end of 15 minutes. It sits by me now while I send you this message. I am so grateful to you and all the thought and care you put into this precious little parcel! The crystal is a mighty gem! Thank you, again. Love, S
Thank you and Metatron for this amazing and beautiful healing crystal. I sat with the crystal last night and there was lots of energy clearing and then saw the most amazing bright violet star (I can't describe what I saw in words) and a powerful burst of energy through me. Not really sure what happened but it really felt good. OM
Thank you again for the gift of the Healing Crystal. Last night I had a strong pain in my chest that gave me a bit of a fright but as soon as I held the Healing Crystal the pain went. I had the most magnificent, comforting energy flow over me until I fell asleep. I continue to be amazed by this beautiful, powerful crystal. Thank you Lord Metatron and the crystal. Aren't we blessed! BG
My drivers licence was due f
or renewal and as I have glaucoma in one eye, an optical assessment was needed for its renewal. So, I visited my regular optometrist for an eye test. Completing the test, he was concerned, saying I'd lost more sight in my eye and the cataract was growing bigger in the other eye. His conclusion meant certain conditions would now need to be attached to my drivers licence. He wrote a referral of the findings to my eye specialist for an appointment the following week.
For seven days prior to my appointment with the eye specialist I decided to use the programmed healing crystal by Metatron. I rested it daily on my eyes and concentrated my own focus on the optic nerve and cataract. At the eye specialists, they were concerned reading the optometrist report. But when they tested my eyes and did an OCT scan, their results showed both eyes had barely changed since prior tests they had done. Consequently, they were able to fill in my Transport form allowing me an unconditional licence. The optometrist report was so different from the specialist findings, and in just days. The only thing I can contribute to this extreme difference, was using the healing crystal on my eyes. Thank you Metatron.
If purchased with a Programmed Protection Pendant, deduct postage cost.
To activate the healing programme in this crystal, find a quiet time and place. Sit down and hold the crystal comfortably in your left hand for at least 10 minutes. You can do this as often as you like but not more than several times a day in the first 3 weeks. Then once daily is fine.
Healing can also take place at night while you are sleeping. The crystal needs to be within your energy field to work, so you could place it safely on a bedside table close to your bed. You can leave it under a pillow but this could result in a breakage or it being forgotten.
Quartz crystals absorb negative energy from your space, so to keep the crystal functioning its needs regular cleaning. Clean the crystal weekly by placing it for a few hours in a glass bowl of ocean water or you can use spring water with good quality salt.
Click Link to make payment paypal.me/LightAscension

You will need a Paypal Account

Note: Re entering the amount in the Paypal amount box. It seems you can't delete the 0000's in the box provided. You need to place the curser

AFTER the last 0

(not at beginning as normal). Then just type in the amount and the existing 0's get replaced from right to left - with the amount you type.
Outside Australia. AUS $80 (includes packaging and overseas tracking postage $30). Please change to Australian dollars prior to sending. Use PayPal.Me link above. Alternative payment methods = Send Cash or Western Union. If using Western Union, please read the information below re Western Union. Include with order - Western Union's payment Tracking No. (MTCN) with your order.
If purchased with a Protection programmed crystal, deduct postage charge.
Within Australia. AUS $60 (includes packaging and Tracking postage). Use PayPal.Me link above. Alternative Payment methods. Send Cash or Western Union or Money Order. If using Western Union, please read the information below re Western Union. Include the Western Union's payment Tracking No. (MTCN) with your order.
If purchased with a Protection programmed crystal, deduct postage charge.
NOTE: WESTERN UNION (WU) operates world-wide. You can send money on-line from the Western Union (WU) website and are able to transfer it from your bank account or with a Credit card. Check the exchange of currency rate so that you are sending the correct Australian dollar amount needed. Where it says - How does receiver want money'- tick 'Cash' box. There are many local agencies. Check the WU website for agents in your town. If you are physically going into a local WU agency - you will need ID to send money. In the agency, please change your currency into Australian dollar currency and pay the WU transfer fee before sending money. Details to fill in on the WU Form are: Tick box= 'I want to send money.' Fill in amount. Country/State = 'Australia/Queensland'. Payable to 'Sandy Stevenson'. Tick boxes - 'Cash Pick Up' and 'Next Day. USA Forms offers a 'Test question' for recipient of money to answer - but a question is NOT required in Australia. Please include payment Tracking No. (MTCN) they give you when you post your order.
Archangel Metatron offers
individual environmental and personal protection programme
via Sandy Stevenson
Archangel Metatron is offering a highly beneficial and effective service to help offset the increasing radiation levels that can affect our physical, mental, emotional and auric field from EMF (Electromagnetic Field) in our home & environment. Many everyday items emit disruptive wave bands: mobile phones, Wi-Fi, microwave ovens, computers, mobile towers, electric clocks, electricity Smart meters, power lines, wireless routers, plane travel & cordless phones. Many countries are due for 5G Wi-Fi.
In addition to protection against EMF rays, Metatron will also add protection against any detrimental or negative areas he observes in your life, where it is in Highest Order to do so.
This is an extensive programme, additionally taking into account all past life areas that are affecting you in this incarnation.
It is impossible to state how extensive and life changing this programme is. Judging by the feedback received so far, it seems people receiving their pendant from Metatron have had their life change dramatically, often against all odds. People have been reunited after many years of separation, some have suddenly found their purpose and new excitement in life, they have released old vows that no longer serve them - commitments and beliefs made long ago suddenly disappear and whole negative areas are transmuted.
This is truly an amazing programme of immeasurable benefit being offered by Archangel Metatron because we are close to the completion of our work here and we need all non priority distractions out of the way.
For further details click on this link
Comments
June 2018
Thank you and Metatron for this wonderful gift of protection. I sat with the programmed crystal and began to feel tingly all over and went into a very quiet meditative state. An enormous amount of clearing began and I felt as if my path was being cleared. Since then I feel more positive and with a sense of joy in my heart that I have not felt for a very, very long time. It has become much easier to control and cancel my negative thoughts. I feel more positive about my life since my crystal pendant. I really feel my path is opening up for me to experience more positive experiences.
I woke up yesterday with a feeling of joy, just like a little kid on the first day of school holidays. Full of excitement and a feeling of being free. Went shopping which usually makes me tired and irritable. When I came home I realised my energy field was clear.
Metatron's' protection is truly an amazing blessing. I cannot express the depth of my gratitude to you and Metatron in words but please know my heart is full of wonder, joy and thankfulness.
Blessings,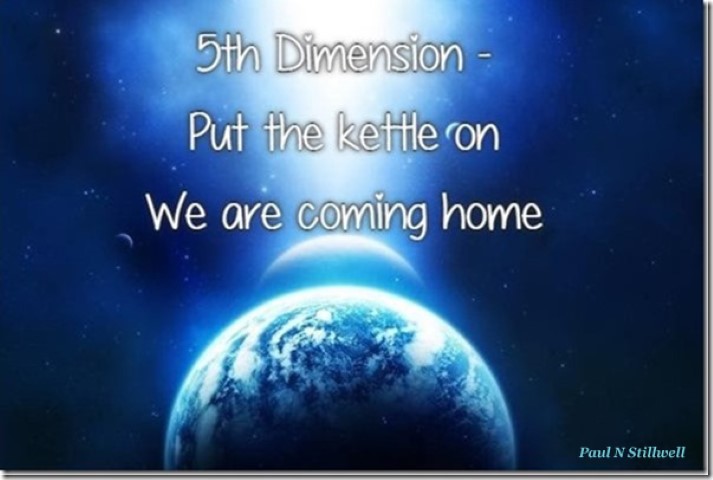 To fellow Lightworkers and co-creators
Much joy to everyone on our wonderful ascension journey on Earth
flowing energy of love, wisdom and serenity
from the Source of Light.
Wherever you stand
be the soul of that peace
,
Sandy
This body is not me. I am not limited by this body. I am life without boundaries. I have never been born, and I have never died. Look at the ocean and the sky filled with stars, manifestations from my wondrous true mind. Since before time, I have been free. Birth and death are only doors through which we pass, sacred thresholds on our journey. Birth and death are a game of hide - and seek. So laugh with me, hold my hand, let us say good-bye, say good-bye, to meet again soon. We meet today. We will meet again tomorrow. We will meet at the source every moment. We meet each other in all forms of life.
Thich Nhat Hanh
Failure is neither an option nor a possibility
Living simply
means you truly love everything in your home,
on your calendar and in your life.
"All the wild world is beautiful and it matters little where we go, to highlands or lowlands, woods or plains, on the sea or land or down among the crystals of waves or high in a balloon in the sky; through all the climates, hot or cold, storms and calms, everywhere and always we are in God's eternal beauty and love. So universally true is this, the spot where we chance to be always seems the best."
John Muir 1838-1914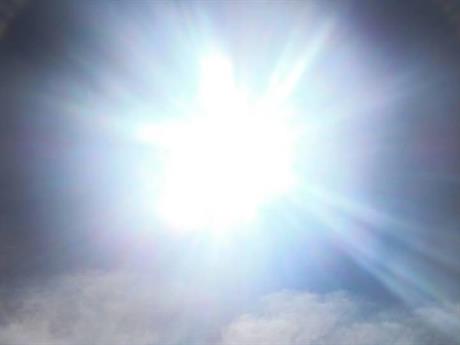 TIME LOSS ON EARTH

THE SPEED OF LIGHT HAS CHANGED ON EARTH
30th October 2018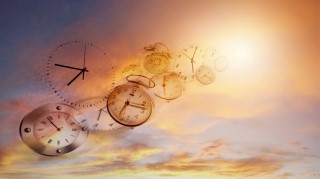 We have now lost a total of 14 hours, 17 minute and 37 second on a day.
Examples of time lost:
1st January 2013 we were operating on 11 hour, 49 minutes and 37 seconds a day.
21st December 2012. Lost 1 hour, 10 minutes and 59 seconds (almost 1.11)
Between March and July 2012. Lost almost 3 minutes
Between July 2012 and November 2012 Lost 5 minutes and 30 seconds
11th Nov 2011 (11:11:11). Lost 15 minutes and 4 seconds
28th October 2011 Lost 2.mins 44 seconds.
21st December, 2010. Total Lunar Eclipse. Lost 23 seconds.
10th October 2010 (10:10:10). Lost 22 seconds.
21st January 2009 Lost 1.27 minutes. Presidential Inauguration day. ('The hope factor'.)
17th July 2007. Lost 2 minutes on 'Fire the Grid.
June 2007. Lost 1.49 seconds after reaching the major Earth goal. See article on Earth Celebration.
2006. Lost 6 seconds - slowing up to allow humanity to adapt to the ever increasing light frequency.
14th February, 2006. Lost 1 minute and 3 seconds. Note: 14th Feb 2004 - The 'AH - OM' chanted around the world createdth time loss.
From Dec 2002 - Dec 2003. Lost 63 mins. Note: 22 minutes of the time loss in 2003 was lost in just February and March as the choice was made by the people not to go to war with Iraq. Note: An 8 minute, 10 second time loss occurred during the Lunar eclipse and Planetary alignment of 8th/9th November 2003.
From Dec 2001 - Dec 2002. Lost 21mins.
From Dec 2000 - Dec 2001. Lost 45 mins.
From Feb 2000 - Dec 2000. Lost' 45 mins.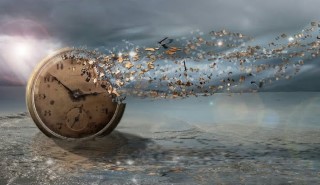 Note: Natural disasters also create time loss.
February 2010
The massive 8.8 earthquake that struck Chile may have changed the entire Earth's rotation and shortened the length of days on our planet, a NASA scientist said Monday.
The quake, the seventh strongest earthquake in recorded history, hit Chile Saturday and should have shortened the length of an Earth day by 1.26 microseconds, according to research scientist Richard Gross at NASA's Jet Propulsion Laboratory in Pasadena, Calif. One microsecond is one-millionth of a second long.
"This change should be permanent," Gross told SPACE.com today. There is a chance the Earth's rotation could relax over time, but it is too early to tell, he said. The computer model used by Gross and his colleagues to determine the effects of the Chile earthquake effect also found that it should have moved Earth's figure axis by about 3 inches (8 cm or 27 milliarcseconds).
"Perhaps more impressive is how much the quake shifted Earth's axis," NASA officials said in a Monday update
.
An explanation of losing time
When a planet is moving in its evolution toward an ascended state (which occurs to every living thing at some point), its vibrational energy frequency is raised. Its energy starts to quicken. It spins faster and faster as it increases its light frequency. Its molecular structure changes. This applies to a person or a planet. With a planet, every molecule within the sphere of the planet is affected, including all matter, eg. plants, physical bodies, animals, trees, clocks, digital clocks, etc.
The third dimension involves linear time. This means a time that appears to have a continuum because we perceive things changing around us. This apparency of time enables us to learn in this dimension. In highest truth, there is no time but this is quite a concept to understand and luckily we don't need to. The 5th dimension does not have linear time as it exists in the 'now' moment. There is no linear time frame above the 4th dimension. Therefore, as the Earth moves steadily toward a 5th dimensional vibration, 'time' slowly disappears. This continues until she reaches the 5th dimension where she is then in an equivalent vibration of no 'time,' and existing in the eternal moment. Being in the 'now' moment means there is no perception of a 'before' or 'after'. We can all achieve stepping out of the time frame while still incarnated on Earth by just being in the moment.
Love,
Sandy
An article about the increase in natural rhythm of Earth - raising vibration/losing time.
Dr. Kathy Forti
The Ancient Indian Rishis called 7.83 Hz the frequency of OM. It also happens to be Mother Earth's natural heartbeat rhythm, known as the "Schumann Resonance." According to Wikipedia, "Schumann resonances are global electromagnetic resonances, excited by lightning discharges in the cavity formed by the Earth's surface and the ionosphere."
For many years this resonance frequency has hovered at a steady 7.83 Hz with only slight variations. In June 2014 that apparently changed. Monitors at the Russian Space Observing System showed a sudden spike in activity to around 8.5 Hz. Since then, they have recorded days where the Schumann accelerated as fast as 16.5 Hz. (The graph is usually blue with some green, and no white.) At first they thought their equipment was malfunctioning, but later learned the data was accurate. Everyone was asking, what's causing this intermittent spiking activity?
Is the Earth's frequency speeding up? Since the Schumann frequency is said to be "in tune" with the human brain's alpha and theta states, this acceleration may be why it often feels like time has sped up and events and changes in our life are happening more rapidly.
These emerging resonances are naturally correlated to human brainwave activity. So this means, we are changing. I looked at what these accelerated frequencies might be telling us about human evolutionary change. A 7.83 Hz frequency is an alpha/theta state. Relaxed, yet dreamy—sort of a neutral idling state waiting for something to happen. A 8.5 – 16.5 Hz frequency moves one out of the theta range into more of a full calmer alpha state with faster more alert beta frequencies starting to appear. (This correlates with slowly waking up cognitively). The Schumann Resonance has had sudden spikes between 12 – 16.5 Hz., 12-15 Hz is called Sensory-Motor Rhythm frequency (SMR). It is an ideal state of "awakened calm." Our thought processes are clearer and more focused, yet we are still "in the flow" or "in the know." In other words, Mother Earth is shifting her vibrational frequency and perhaps so are we. This may be one of many signs that we are AWAKENING.
Whatever is happening, it's clear that this acceleration may make you feel more tired, exhausted, dizzy, depressed, and even strange as you raise your own frequencies to be more "in tune" with the New Earth. Adaptation is not always an easy process, but keep in mind it's all part of your own unique AWAKENING.
Dr. Kathy Forti
May grace lead us wisely and strongly to complete our commitments.

May each word and act

be filled with true understanding and tolerance of the views of others.

May we continue to see the universe as our perfect mirror and absorb each moment of learning it offers us.

May we respond to life in gratitude of the perfection of all we experience.

May we understand the importance of releasing thoughts and feelings that do not sit well inside us.

May love be so strong within our being that it overrides all else.

May we realise that bliss and joy are not words made for others,

but that we not only can, but deserve to live in a state of such happiness.

And may all these steps allow us to fully experience the delight of our service

as we dance the final steps on our path homeward bound.

Love and blessings,

Sandy Stevenson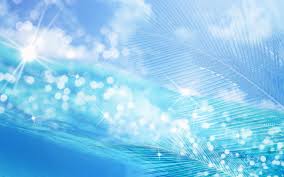 Regarding planetary disaster predictions
It is wise to keep remembering we are creators and not victims.


Hopefully, when Lightworkers hear of possible 'disasters' to Earth, they recognize:
1. If it is a fabrication or
2. If it is being put forward as a real possibility - in which case we know we are hearing of it so we can CHANGE that prediction (instead of agreeing that it is 'going to happen.')
It is not mastery at this stage to assume that because we heard it, it will occur.
We need to be on the ball and alert, to ensure we stay on top of predictions that may be getting 'agreement' - and don't' let any slip by us, thus allowing them a possible increase of thought energy and a chance of it occurring.
We know that predictions will ALWAYS be great chances for us to see what is getting projected - so we can change it if we prefer something else. It takes very little tuning in to the Earth Mother to be able to see her preferences.
IMPORTANT If you are ever unsure what to do, remember you have a Right as a member of humanity to ask the Higher realms to act for you for in Highest Divine Order, concerning a specific area. In most instances, Universal law prevents the Higher Realms of Light from assisting, without your human request. You are inhabitants of Earth. They are not.
We know that having spent all these lifetimes getting the Earth to this point, we certainly are not going to let anything go wrong at this late stage.
We can do anything! Ascension Earth - here we come.

Lots of love,
Sandy Stevenson
The Light Force anchors the Golden Age

on the New Earth's balance of Heaven and Earth


What a special and unique moment we are in. Here but not here. Becoming our exquisite multidimensional self, holding the balance as we resonate closer to 5D vibration while keeping a foothold in 3D, being the Creator accessing the power of the Universe to fully anchor the Golden Age on this New Earth.

With no remaining underpinning of dense energy left, negativity shall float free like a balloon and drift away into Light.

God Bless the magic of a Golden Age. Here it is and there we go! The Ascension doorway remains open - for all to return home. Ascension is not a magical stardust that transmutes all it touches, but rather it's a newly opened frequency doorway that the individual may choose to pass through when ready. The rate of an individual's ascension is determined by, and created by, his intent and his ability to rise into and absorb the enhanced energy available.

Bathe yourselves in the new energies of shimmering light; opalescent pearl, peach, magenta and flowing gold.

For whatever time you are here, have the most incredible transition into Highest Truth.

I was just reminded of the words to the song ' On a clear day'.

On a clear day, rise and look around you
And you'll see who you are
On a clear day, how it will astound you
That the glow of your being outshines every star

You'll feel part of every mountain, sea, and shore
You can hear from far and near
A world you've never heard before

And on a clear day, on that clear day
You can see forevermore

You'll feel part of every mountain, sea, and shore
You can hear from far and near
A world you've never heard before

And on a clear day, on that clear day
You can see forever and ever and evermore

DECREES

These two decrees can ensure we live in the best possible space. One is for ourselves and one for the world.

Under Universal Law, for a decree to work it needs to be repeated three times, using exactly the same wording (=Holy Trinity/Power of Three) without tripping up on a word or entering other sounds into it, such as a cough.

It's all about mathematics.

Note: Information about how to do decrees can be found in an article on the Articles page.

FOR OURSELVES - A DECREE FOR FULLY ALIGNING WITH DIVINE CREATION

"I Invoke my Mighty I AM Presence. Mighty I AM - Take Command. "

"By Divine Decree, In the Name of God, I AM One with Divine Creation and through this Presence, I invoke the Sacred Violet Flame, to transmute in this moment - every thought, condition, link, agreement, contract, pattern, promise, vow, attachment, alliance, connection or allegiance to any negative Being, energy or object - that I have made - knowingly or unknowingly - in this Universe, where this is not in accordance with the Highest Source of All Creation and the Divine Plan for Earth.

I AM now fully aligned in all my lower and higher bodies to the Highest Source of All Creation.

I further state that I give permission under Universal Law, for any and all sacred codes and mathematical programmes that I am responsible for, that I carry, have carried or will carry, to be brought NOW into a state of purity in accordance with Divine Order and to be held in such a state forever, in accordance with Divine Higher Will."

"So Be It. So Mote it Be. So It is." (Say this line once AFTER decree to seal it)

FOR THE PLANET

"By Divine Decree, In the Name of the Holy Christed Light of God, I command that the Divine Blueprint for the Ascension of Earth, as designed by the Highest Creation All That Is, be brought now to a state of Divine Perfection as intended and placed in a Permanent State of Being."

"So Be It. So Mote It Be. So It is." (Say this line once AFTER decree, to seal it)
May forgiveness and compassion
reign in our hearts
May love for all life
become our way of being
May the song of peace
resound through all nations
May we always strive to go beyond
intolerance and judgment
To be who we - really - are.
For in this space of pure truth
we Know.
In this place of being
we find we love unconditionally
our tolerance is complete -
compassion - a natural gift
And we become the JOY of simply being.
May peace and harmony reign
within our own heart,
mind and soul,
radiating out in ever increasing circles
to embrace the whole world
and envelop each living creature
in our love.
St. Germain offers karmic absolution
Under the law of Free Will and Choice, this needs to be accepted by you.
The steps to take to accept karmic absolution.



Be centred, still, peaceful, calm and in your power. In this connected space, you only need to do it once.
"I invoke my Mighty I Am Presence of my Highest Evolution. (Pause and allow this connection to occur.)
By the Grace of God I accept the Divine dispensation of karmic absolution."
Love,
Sandy Stevenson
Offered on 21st June 2011
Still current in October 2018
Blessings Beautiful Beings of Light
May grace embrace you
in the ever expanding amazing Oneness
of pure abundant Divine Light
Have a wonderful day and a spectacularly extraordinary life
Infinite Golden Love and Light,

Sandy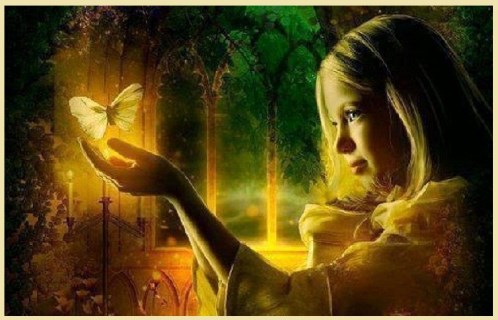 A reminder.....
When we hear predictions and scenarios that speak of disasters, pole shifts, chaos, waters rising, etc. please remember who you are!
Your Light is great. Your connection to Source holds great power.
WHAT YOU CHOOSE TO BELIEVE MATTERS. So, it is very important to stay in an intuitive space, in the flow of Divine order - and not to dive off into fear and doubt, believing material sourced from lower dimensions. Any doubt or failure from a Lightworker to stay in a discerning intuitive, positive space - is a dark force paradise!
The minute you agree to any energy, you add your power and energy to that thought - and that possible scenario shifts slightly closer to a probable reality for the planet. You could decide to always add your energy only to a reality you prefer, rather than one you do not prefer.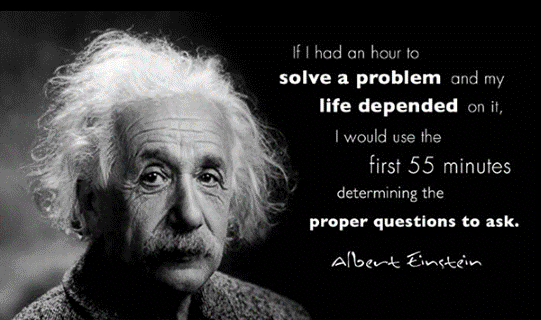 VIOLET FLAME MANTRA



The following Violet Flame mantra can be repeated - either aloud or in the silence of our hearts,
as we go about the business of our daily lives.


Transmute, transmute by Violet Fire
all causes and cores not of God's desire.
I AM a Being of cause alone;
that cause is Love,
the Sacred Tone.

MEANWHILE, ALL THROUGHOUT
THE PLANET
THOUGHTS OF LOVE
RE CREATING
A WHOLE NEW WORLD
Dance as though no one is watching you
Sing as though no one can hear you
Love as though you have never been hurt
Live as though Heaven is on Earth.
Just one line that could change the world.
Maybe it can't be completely achieved in one moment, that may be a big ask -
but perhaps, moment by moment,
we can work towards it by checking before we act or speak,
'Is this going to create joy?
"Create joy wherever you go."
Imagine if everyone did this.
A positive view
Such a troubled world around you. How can you maintain hope you say? How can you continue to believe in your future when you cannot truly see one for mankind. But that is only one perception. That is only the reality of a few. Know that even though radios and televisions are filled with words of war, and proof of hatred, and stories of revenge, that is only what a few upon Earth choose.
For every single soldier holding a rifle, there are 10,000 holding a candle. For every one who believes in hostility as a solution there are even 100,000 who know that love is the only answer. For each one who is involved in the staging of the entire drama of war, it is but a paltry few compared to the millions who are turning within to the truth of their being. For never in the history of mankind have so many come together so willingly and so eagerly to love one another. Do not become stuck with images that are merely part of a drama - much like a Broadway play - for it is simply not the truth. The truth is in your heart and others like you. There is far more hope that you can imagine. Remember always, there is only God. And God is only love.
IMPORTANT MESSAGE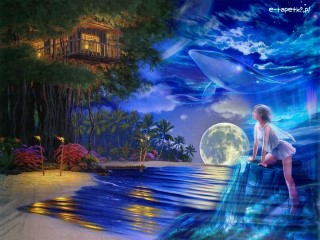 It is the people of Earth who decide her future
This planet is drawing ever closer to full light, just as we all planned so long ago. ALL IS in Divine order.
Never get caught up in the appetency of the very limited picture of 3D reality. Nothing exists in one dimension only. There is always a Higher picture to absolutely EVERYTHING. And that picture is so perfect is takes your breath away with its beauty and accuracy.
Our personal task is to make sure we don't let our own thoughts pull us into a lower and negative reality by looking only at that limited picture and see things as being 'bad'. Because as soon as we do that, we not only add our energy and power to that limited lower reality (which is always a lie) and thus add to dense energy on the planet, but we lose a certain amount of our own personal inner light and connection to higher source - and therefore become less effective for ourselves and the planet.
A great test for each of us is to stay focused, centred and balanced - totally trusting the higher picture of Divine order, even if it should seem on occasion that World War 3 is breaking out around us. When we really understand we are able to stay in that place of unconditional love, without doubts and judgment. Then we are truly in our own mastery and 'going with the flow'.
It is a brilliant universe and the huge amount of love that flows around the place as everyone helps everyone else (in some way) and the beauty of its mathematical perfection is quite astounding.

Love,

Sandy
(AND PAGE THREE )

ęCopyright Sandy