ARTICLES
1997-2023
ARTICLES LISTED BY YEAR 1997-2023
2023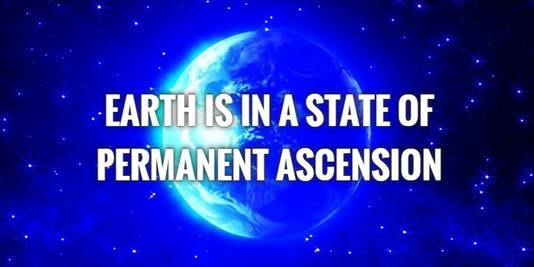 SOLSTICE 999-999 AN AWAKENING WORLD GATHERS ON 22.12.2023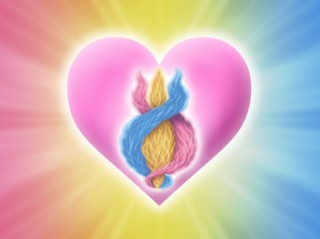 A possible higher picture 21.8.23
Raising our vibration 18.8.23
Being aware of the reality of others 15.8
For people ready to transition to higher consciousness 10.8
Zero point - return of consciousness 4.8.23
Humanity is letting go of duality 31.7.23
Sail out of the safe harbour 16.7.23 (7.7.7)
Trust in us 12.7.23
Decree to assist all human souls 15.6.23
Steps out of the 3D Matrix 31.5.23
Decree for handling interference to the Divine Plan 29.5.23
The Soul's Journey from Source 27.5.23
Stop and Reassess 22.5.23
Proclamation from the incarnated Light Force to the Universe 5.5.23
Decrees to do 27.4.23
What are timelines? 12.4.23
White hats or black hats in control? 3/4/23
Gender Confusion 2.4.23
To the newly awakened 27.3.23
Anything is possible 24.3.23
Being true with our words 23.3.23
Twitter 15.3.23
Lightworkers came to Earth 15.3.23
Truth has to come out on a gradient 14.3.23
We are releasing our agreements to 3D reality 9.3.23
Letting Go of Attachments to 3D 27.3.23
Stillness in the Storm 17.2.23
An entire shift of reality 13.2.23
The Passing Years 6.2.23
The goal of Earth 9.1.23
2022

Healing for those sensitive to energies 10.12.22

China - How does it fit into the light plan 2.12.22

Alternative view of Earth Events 27.10.22

Earth is Evolving into a New Frequency of Light 20.10.2022

Completion of our journey 1st October 22

We walk ahead lighting the path 9th Sept

A change of focus 12th August

Earth is changing hands 10th July 2022

The Greatest Show on Earth 1st July

Nothing is as it seems 9th June

Our Awakening Journey so far 9th May

What If 3.5

The Universe has your back 16.4

Judgements Affect the Consciousness of Earth

8.4

Why we need to let go of beliefs 25.3

Light Force on Earth - Be the Light 14.3

Future of medicine 11.3

Being awake has many levels 4.3.22

Choosing the way forward 19.2.22

What does a Rally achieve? 14.2.22

The World shows its colours 2.2.22

Letting go of the world we thought we knew 28.1.22

Focus on the Positive, Detach from the Negative 23.1.22

Transiting Between Two Realities 22.1.22

Acceptance Of Sovereign Universal Right

17.1.22

Request to expand the light of the Worldwide Rallies 16.1.22

Message from Sandy 15.1

Message from St. Germain 14.1.22

Starseeds and Lightworkers 3.2.22

Request to Higher Realms of Light - for humanity 1.1.22 = 11.22
2021

Now we know why we are on Earth 18th Dec

Reality and Timelines

12.12

Transmuting negativity from collective consciousness and raising light frequency for the Ascension of Earth

24.11

About dates of events that don't happen 15th Nov

Request to Higher Realms for more assistance 10th Nov

Questions and Answers 9th Nov

Time to Breathe 8th Nov

Stepping outside the box 5th Nov

Earth's Birth Into Light St. Germain 15th October

Time to fast forward trust 15th October

Social media changed forever 8 Oct

Earth, Humanity and Ascension 22/9

We the People - Light on Earth 7/9

Information research and Telegram2/9

Decree for the world 30/8

We can know truth 13/8

Lightworkers 50 point checklist of your relationship

31st July

Handling effects of vaccine 30th July

How to say no to vaccine required for work 30th July

We are doing well 29th July

A Plan 26th July

Love IS the answer 12th July

Discernment and Intuition 8th July

Intuition 5th July

New and Past Awakening 30th June

Lightworkers Letting Go of 3D Illusion 24th June

Passing on Awakening Information 21st June

Shifting Focus on Earth 12th June

The Waking Process 17th May 2021 (Additional message added on 27th May)

Truth and Universal Law 15th May 2021

Time to Rest 8th May 2021

Path to 5D Light 7th May

Awakening the world 4th May

Awakening Update 29th April

Invocation to awaken humanity 18th April

Covid 19 vaccine and Universal Law 14th April

Heading to the Stars 10th March

Millions March Vax Protest 20th Feb

Covid Vaccine 22nd Feb

Inner Truth 24th Jan

Light Force uncovers Deep State 20th Jan

Release the Kraken 16th Jan 2021
HELP
2020
List of Alternative Media sites 21st Dec 2020
Some points 5th Dec
The higher, higher picture 21st Nov
Archangel Metatron and the virus vaccine 14 Nov
What is happening and why (Election) 9th Nov 2020
Biden's official policies if elected Nov 2020
Right across the World - Awakening right here, right now 9//9/2020
An overview of Global Events 24th July
Lightworker Perception 22nd April
Message of Discernment for NOW 20th April
Holding the Light 18th April
Be The Light 10th April
The Reflecting Mirror 9th April
Divine Decree 22 8th April
Coronavirus 1st April 2020
Time March 2020
2019
Completing 3D life as a creator 25th Dec
Decree for Weather in Australia 25th Dec
Starseeds release loss of Atlantis 4th Dec 2019
Chaos of Indecision 22nd Oct. 2019
We Came from Higher Realms 12th Sept. 2019
Universal Law of Non Interference and asking permission 2nd Sept 2019
Universal Laws 2nd Sept 2019
Decree UK parliament July 19
Responsibility of a Lightworker 24th July
Fluoridation (water) Dennis Stevenson
Living life on Earth 4th May
The trip to Ascension Vera Ingeborg
(Not written by Sandy)
I recognize you 22nd April
Ego checklist 23 April
Steps on path 8th March
What you send out comes back to you February
Surrendering February
Unconditional Love - a reminder
TRANSLATED ARTICLES in French, Italian, Swiss, Dutch, Swedish, Spanish and Lithuanian are at the bottom of this page.
2018
Why did we come here 21/11/18
Questions and Answers 27/10
Align with Light Revised 19/10 2018 (Original - May 2015)
Personal vibration and the dimensions 13/10
Be yourself 8/10
Lightworkers and mathematical codes 16/9
Follow your excitement - what does it mean? 1/6/18
Lightworkers - Letting go of reactions Rewritten 9/18
A revised earlier article
Greatest gift of love and handling emotions 5/18
2017
Lifetime Clear Out 26/12/17
Lightworker calling -Important 9/11
What is the New Age 4/11/17
Rumi Quotes 6/11/17
Synchronicity 4/10/17
A right time for everything 4/8/6/17
Not a hit and miss universe 6/1/17
Going Home (orig. written 2013
2016
UK referendum re Europe June 2016
Go home or incarnate again 26th May
Lightworker channelling 6th Feb. Altered 15th Feb
Detach from Outcomes 27th Jan
Right to Decree (Not new but needed)
HELP
2015
Higher Self 23 Nov 2015
Time for us 23 Nov 2015
Soul's evolution Archangel Metatron - Nov 2015
The importance of staying real to others 15th Aug 2015
You are everything 1st June
Align with Light 30th May
Contracts ending 27th Feb
Paint with all the colours of the wind 11th Feb 2015
Bach Flower Essences Feb 2015
NOTE: THE FOLLOWING FOUR ARTICLES ARE NOT WRITTEN BY SANDY
Spiral Gardens 'When Reality Bites' 1st Jan by Eddie Romano
Does God care about us by Neale Donald Walsch - April 2015
Conscious Relationships by Shelly Bullard 2015
2014
Angels and Fairies choosing human form 25th Oct 2014
Choosing Love or Fear 4th Sept 2014
Fasting and Living on Light 10th August 2014
Message for Starseeds 10th April 2014
Note re Discernment March 2014
Departure. Helping family handle your affairs May 2014
2013
Are you drawing the best life for yourself and the planet? (10th August)
Service to Others and its relationship to 10:10 (5th August 2013)
Metatron's message re Earth's Ascension - and the 21st December 2012 (1st Jan 2013)
The Greatest gift of Love (written in 2001 but very relevant)
10:10 New Intergalactic Matrix - What to do on the day (19th July 2013)
Report re 10:10 (10th October) Intergalactic Matrix (22nd Oct 2013)
2012
Earth's Ascension - Sandy (27th Dec 2012)
Metatron's Message re Earth's Ascension (2012)
Is Ascension really happening (written some years ago but relevant)
Flame of Ascension Workshop wall posters
Crystal Postal Sessions with Sanat Kumara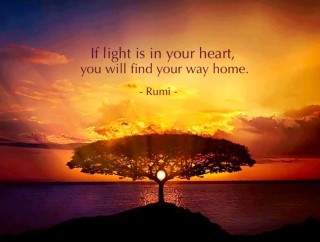 DISCERNMENT ARTICLES
NOTE: Eleven articles on the subject of Discernment are listed ahead. Owing to the importance of this subject they are listed in one group, in order of the year they were written. They each make valid points.
Discernment - Keep it Light 1998
Discernment - The Key word 1998
Freedom through Discernment 2001
Discernment through understanding Self Test 2002 Updated 2005
Discernment message 2011
Discernment - Perception of Spirit 27/10/2009
Discernment -Test your Source 2010
Discernment - Light and dark (7/2010)
Note re Discernment (March 2014)
Align with Light May 2015 (Revised October 2018)
Message of Discernment for NOW 20th April 2020
Discernment and Intuition 8th July 2021
2011
A Decree for Byron Bay Lightworkers in English and Spanish
A New Reality on Earth 4th June 2011
A Planetary update by Chaldron March 2011 (Chaldron is one of the 88 original designers of Atlantis)
Earth is going Home 12th April 2011
Need to Act Now 9th May
2010
Metatron's message for Frequency of Light workshop 2010
Earth's Ascension Update (October 2010)
Discernment - Light and dark (July 2010)
Instant handling (July 2010)
2009
Discernment - Perception of Spirit (27th October 2009)
The signs in Lithuania (March)
The signs to Zimbabwe (1995)
The signs to India (1995)
The signs to Jerusalem (February 1995)
The signs to Sedona (Sedona Vortex article - rewritten in Feb 09)
The signs to Eclipse (1999)
The signs to returning the Holy Grail to France (1997)
Questions and answers (February)
Unconditional Love (not new but always relevant)

Recently added articles - written years ago
Petitions 2007 (with addition 11/09)
TRANSLATED ARTICLES in French, Italian, Swiss, Dutch, Swedish, Spanish and Lithuanian are at the bottom of this page.
2008
Wall posters to copy, as requested at workshop.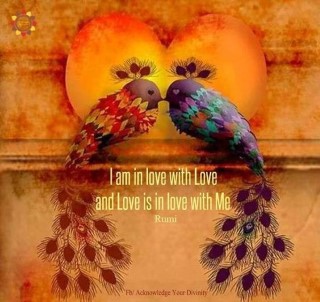 2007
Major completion for Earth by Sanat Kumara June 2007
The Power of words May 2007
Life on Earth by Sanat Kumara May 2007
Petitions - of any use? May 2007
There are no accidents March 2007
2012? March 2007
2006
Sanat Kumara messages for UK and Australia
Head in the clouds - feet on the ground
In trouble or under psychic attack