Moving from being a warrior in Mongolia (Asia) to a tobacco farmer in Pakistan,
Headed on alone to a lifetime in England - heaven only knows what you got up to there!!
Then to another, this time it is the last destined for your time on Earth, in Australia.
Then you head back to your own world of evolved and gentle folk and subtle energies of love and harmony -
AFTER you meet up with us all at the Banquet. You will be guided there.
MESSAGES
This is another way for me to speak to you. Even if accidentally found, no-one can know who is addressed to. Yes, perhaps being a bit 'secretive' as you said... but ever guarding your reputation. Ah, the intricate ways of the world.
I know you don't remember … and fortunately for me the higher part of me wins over moments of wistful longing of the complete bliss of our old connection, and in some place of understanding and wisdom I manage to pull from 'someplace' - I respect that not remembering is ultimately a good thing for you.
We block recall of past lives for many reasons.
Do you know we used to talk about everything? For literally hours and hours on end we talked, year in and year out, never once running out of things to express, work out, understand and perhaps change about us, our work colleagues, partners, children, our country and the world. Our wives were probably lucky we had each other to unload on. We spoke in great detail about all our thoughts and feelings, our innermost desires, our hopes, dreams and aspirations for our future and that of our children, and what we wanted from life and our partners. Yes, and of having the money to do so many things! We learnt together to be better lovers and husbands by exchanging thoughts and ideas in areas we felt would help us better understand teenage love, and later marriage, in all its aspects. Any disagreement we had with other people, be it with parents as we grew up, or later with wives, was discussed and sorted out between us.
We knew everything there was to know about each other. We felt our bond was way stronger than that of brothers, for we had chosen to be around each other. It wasn't compulsory! Talk about being a backbone for each other! No other could have done it better. Our wives used to say we were two tobacco leaves stuck together.
From dawn till dusk, we played as youngsters, from after school until we were hauled inside. We swam in rivers, ran from the cows (after annoying them!) and laughed until our sides split. And as youths and then adults, after breakfast in our respective homes, we joined again, in total harmonious companionship, so very comfortable with each other… from dawn until dusk again; sharing, caring, working, having breaks sitting against stacks of gathered leaves - bringing us and the world to rights, deciding on a better future path for our country and dreaming of how maybe it would be us that could rise up into political realms and make the changes we could see would benefit the people - and of course, make changes that would help all of us hard working farmers!
It was a clean love; a pure love. It never once entered our heads that it was anything other than complete love as brothers. No thought in us arose even to the idea of exploring our deep connection further sexually. Probably that was the about the only thing we didn't discuss! Because we simply totally knew what we had and had placed it firmly in its right bed for that lifetime.
The incarnation was clear, and we remembered nothing of previous times of either being incarnated on Earth or of the many times you and I had connected previously in other worlds. We were simple folk. We were kind and considerate, of everyone. We were well liked and known to help out any neighbours who needed a hand. It was a good life; fulfilling and a gentle life; probably appreciated even more after the tough one we just had previously as warriors. This time we had the time to allow the love we had to simply be as it was. We didn't have to appear tough! This time we could laugh and cry and talk and hug, freely with abandon, and it was all OK with everyone. We hugged a lot. It was special and was a way we could express something that went beyond any words. Our wives knew they could not compete with such a bond; it was accepted by them as completely OK that they came second. They laughed about it to each other, saying…. at least we know they also love us. It really was alright. They were not pretending. I secretly thought they were probably quite happy we weren't hanging around under their feet. Now I know that was so and was a factor in their total acceptance of how close we were and the time spent with each other.
I miss both the talking and the hugging. I really, really do…..

MESSAGE March 27th
I was sort of getting something when you mentioned your bother. I have gotten hold of it. But please only accept what rings true for you, as always.
Re brother – you are both friends and known to each other from times prior to incarnating into human form.
You both made an agreement before either of you entered human form that you would not assist each other during incarnations and you had actually planned to try and avoid being incarnated together. But, another being who was going to step into that role (of your brother) in this incarnation was held up, helping elsewhere. So, despite not being something either of you had originally planned or wanted (because both of you wanted to 'do it alone,' so to speak) he ended up having to step in and take the role.
The reason for the existing problem is obvious really. You have simply worked out a way to stick to the original plan you both made. It is not from any lack of love. A situation was created that would serve well enough – to ensure you did not help each other. Both have quite short spans into human incarnation and wanted to make it without each others assistance.
Hope it helps. I cannot help unless I know about it. That is one reason it means a lot to me to have the chance (and time) to talk with you casually, which gives the opportunity for things like this to come up in conversation. From my perspective, knowing this sort of stuff can help concentrate our attention on areas that matter, instead of expending energy into stuff that is just fine as it is.
There are benefits to us talking, you know. Please don't ever let yourself get to the stage of 'burn out' or into any overly upset condition - while I am still here and may be able to help. Taking time to connect can help. I can't promise but I'll always have a damn good try! As I have said before, it is NEVER even the slightest imposition. It is my job, my pleasure and fulfills my promise to you.
What talking achieved today. Aside from the crystal programme and healing from AA Raphael… via 'talking,' we found a possible answer about your brother. We also found, what may turn out to be a much bigger issue, which was your decision prior to coming here the first time - that 'being industrious' was the way to achieve learning in human incarnation.
The point I want to make of why talking together has always felt important to me - for example, in this situation - it was not possible for the higher realms to handle that situation. It was your decision – your choice - and no-one can override that. It would have gone on. They needed your permission to change it.
As you were discussing it today, AA Raphael picked up exactly what you really wanted – which was something more around the idea of 'operating in the divine flow' - instead of HAVING to be industrious to get anywhere. Because you gave your permission to change it, he was able to add help for that into the crystal. I hope you can follow what I mean!!! Actually, thinking about the incarnations I was a part of, you also were incredibly industrious! So, it actually seems real to me that it was the way you planned for ALL the incarnations.
Remember to hold the crystal over next 3 weeks
UL

28th March
From my perspective, you are on track to achieve what you set out to gain from the physical incarnations you planned. You have been on track all along, but now you've knocked out some of the factors that were making it a more difficult learning path than it needed to be. Some are gone, some are currently leaving and of course there are a few other things still to be addressed. But removing patterns such as; helping the injured and troubled; having to work really hard to gain your incarnated goals; etc. plus maybe reviewing the idea (as Metatron suggested in last message) about whether you really need to go out of your way to experience extra (unplanned) things JUST so you can take those details back to your higher realm beings.
With you working on letting go of feelings of impatience and annoyance; plus catching judgements (of yourself and others) and moving more and more into the heart and the intuitive soul…. you'll start to find your remaining time here so much easier.
And thank God for that! I REALLY want you to do well – for my sake!! Otherwise, I can just hear the conversation at the banquet, if you missed even one of your goals! I know you so well. I'm going to have my ears blasted. You're going to give me heaps, telling me I should have tried harder; I should have twisted your arm up your back. I KNOW you will. You'll say – Because I knew you hadn't been incarnating for long, I should have taken extra care to make sure you knew to grasp this chance fully, because it's bloody rare!
And the problem is – you will be right! That would be what I would expect too, if it were me. If I had only a few lifetimes under my belt and was determined to achieve EVERYTHING during those very few lives – and the person who promised they'd be there to help me in my last incarnation, didn't help me get all the garbage out of my sphere so as to make it easier for me to grab as much experience and knowledge packed into the last life as possible (knowing I was never coming back into a 3D world, in such an incarnated form – ever!) and didn't bloody make sure I was set on the right path (dare I say, perfect path) - I'd be having a go at them too!
Of course, I'm not going to push! I made myself available for help for many months and you knew it. You're an adult. You make choices. I even extended my time here. And that will be the case I will present you (up there)!! So, there!! I will win. Ha!
So for heaven's sake.. (well, my sake!) work on listening to your intuition/ stop any judgments/ love instead of impatience or intolerance.
Be the exquisite YOU I know you are - always.
P.S. And of course, I'm not going to get any roasting from you (up there) because you are going to make every one of the goals you set yourself. If I'm super lucky I may get a snippet of praise for the brief intervention I made into your life where maybe I helped a tiny bit when it was needed!! And that will be plenty enough for me, because I'll be so happy that my buddy achieved what he went for.

Message
I know you aren't keen on furry toys! Which is precisely why I gave you the little furry chap. It's to reflect that moment in the future when you realise there is magic in 'everything'. When you understand you don't need to avoid ideas of fairies and unicorns and pretty things that fall out of envelopes, in order to be 'human.' Those things trigger another dimensional awareness and are also necessary for human growth potential and evolution.
By the way, I named him Chewbacca (from Star Wars) - the significance being 'Chew Tobacco', just a bit of fun to leave a memory of tobacco fields. Yes, you can throw him away! But I wouldn't. He has a reason to be.
Understanding the beauty and magic of other dimensional beings and their representation in human form (toys, pictures, etc.), can open up the possibility to connect to more magical higher and lighter realms of existence. ALL higher dimensions exist within this lighter subtle energy, therefore to deny part of such existences (even at its minimum level of soft toy representation – it is still a thought pattern and has power) may deny access to communications that can come to us from such worlds.
Different ideas arise that can prevent us allowing the subtle energy kingdoms into our human thinking. Some people feel they are sufficiently in touch with their feminine side and perhaps think that acknowledging such things could tip the scales (it wouldn't); some who are already from those subtle kingdoms, avoid getting too close to lighter, finer energy to ensure they remain firmly in the human experiment; others may think it is truly not part of what being human is - believing learning existence here to be of a much tougher countenance. All have merit when viewed through the mind. None are truth.
What is truth? It is simply being who we are, without adding a myriad of patterns around us that control our life in specific directions on paths we have chosen from places of mind and ego – patterns that dictate what we can and can't do; what we should and must do; need to and have to do.
In the end, the answer will come to each and everyone – and that final realization will be 'All I really had to do was be myself.' I didn't need to strive to get 'somewhere'. I just needed to release everything I'd created that was not the truth of who I really am. And to make sure I didn't keep creating patterns that would separate me from that essence and would take me further away from who I am really am – which is an exquisite being of light, moving through the universal dimensions, reflecting the light of God, moving gently in the divine flow, as I continue to learn and gain a deeper understanding of All That Is.

3rd April
Thank you for the text.
Yes, you planned our crossing paths/Yes, we arranged it long ago.
Yes, I wish I'd been smart enough to arrange such a thing for my own final incarnation! It would have saved me a lot of struggle and searching! Clever you.
As incredible as it sounds, people really do make some pretty elaborate arrangements to ensure they 'cross paths'– even to the extent of moving to Palm Beach from England! You'd think logically that such things are just co-incidences. But no, they are not.
Feeling the rightness to leave the UK, and realising I was meant to go back to Australia, there was only one place I had in mind to go – Palm Beach - for no apparent reason other than I'd been there a couple of times in earlier years and it was a nice spot. Led to the right unit by the estate agent RAPHAEL (who left the agency a week after he arranged my sale!). The other owners told me the letter boxes were not considered safe because they were on the street and an older style that was easy to get into by passers by - SO I got a PO Box at Palm Beach PO here in the town. Then the Palm Beach PO closed down and we all had a choice to get PO boxes transferred to Burleigh PO or the Pines. No hesitation. I swapped to the Pines. So, out of the blue and apparently unplanned - that brought me to The Pines every couple of days. Exactly where I was meant to be - for the connection to the Portal and to keep my promise to you (both unknown to me consciously, at the time.)
Re your text….I've never heard of it happening either! Hey, maybe we are just smart by thinking ahead - to get rid of superfluous stuff you really didn't need to take up time viewing it and going down unnecessary paths!
By the way, you know I've said I do some work while I am sitting there!! (I didn't plan that very well, did I? – paying instead of being paid!). Well, I think the cosmic clan are all doing work while we are there. The others not so consciously aware of it though. However, we do all agree that we are 'out of time' while we are there. I know technically we're there for hours (thank you for having us!) but actually, it seems like 'no time' to all of us. We feel we're there for just a short time. I don't know if you have experienced that sort of thing. I have many times.
It's a bit hard to get your head around the 'time' thing. It is possible for anyone to move out of the time frame, do work, and then drop back in to the right time slot so that no-one else experiences our absence. On a few of the spiritual journeys I've been on, this has happened. Sometimes there have been 70 or 100 of us, doing some important spiritual task somewhere in the world - that absolutely had to be successfully completed. There've been several times where we tried and failed – SO we go 'out of time' and just keep doing it until we succeed - and then drop back in the same time slot – and it seems 'no time' has passed. Although, for us, sometimes we do spot signs that give us clues we did this. It is not that we consciously choose to go out of time (although I have done this) it just happens because it has to – and we are helped to do that by the higher realms.
And the banquet (after mission party) is also 'out of time' as it is in the 5th dimension that has no linear time and exists in the present moment. That means any of us can just go there when we finish on Earth and wait for friends to join us when they finish. So, it's not like we are waiting around for years for our buddies to finally get there. Hard to explain. It is just we're there – and then suddenly someone else arrives and then others arrive. But we haven't been sitting in a 'time frame' wondering 'how long will it be before they arrive'. Great fun, seeing all the people we have loved and shared these times with on Earth.
Yes, I removed a couple of the messages, after knowing you'd read them. Just the more personal stuff about my friends. I don't know whether to leave messages/pics there or if you prefer they are deleted once you have seen them. I can also put the deleted messages back if you want me too. But regardless, it's good for me to have this page. It's a great email substitute and gives me a chance to talk – which, as you know, I miss!
Every now and again, I find myself smiling about us annoying the cows. It is a very clear image I have. We thought we were just so bloody brave…young boys, we would sneak up behind the cow (not even a bull!) and prod its rump with a little stick. Having it turn its head around to us, constituted in our mind, that it was going to chase us .. and we would run away as fast as we could, through the field, past the fence and we'd collapse on the ground laughing, in the joy we had escaped the wrath of the cow. We really believed that! In fact, the cow probably had just turned right back to the task of eating grass and never given a thought to the minor annoyance we'd created. But in our minds, we were courageous.. brave beyond belief. It was part of growing up – and we got up to all sorts of similar innocent mischief. Ah, youth!
Wouldn't it be handy to know exactly when we are 'leaving' a lifetime. I suppose that's asking too much! At least, I possibly have more of an idea than most. Well, I am balanced with the ideas of both staying or going. I've never seen anyone stay for long after they are finished, which is totally fine with me. For me - 1. I'd need a good reason to stay (i.e. I can help more being here) 2. I would have to really want to stay 3. Physically, there'd need to be major change. I don't see any of those things occurring.
But just ignore my waffling. Life is fun. Leaving is fun. All good.

Message 4th April
I'm not sure why I'm mentioning this, but it crossed my mind twice this morning, so I will. I've kind of learnt to do that, as there seems to always be a reason – which may not be evident for ages!! Maybe I told you already, but I feel to say it.
One of things I seem to be able to do is assess the mathematical percentage of workability of many things. Things such as the correct location to place objects/buildings or maybe how workable a product is – that type of thing. People sometimes bring things to the market for checking – stuff like anti radiation/energy equipment; health products they've made like creams, oils, essences, liquids, cannabis, etc. Anyway, just so you are aware of that if ever needed.
I have a story about mathematical codes and synchronicity!! If you think about the odds of this happening, I think it's quite a remarkable cases of synchronicity.
I was in Goa in southern India and had been backpacking through India. I'd been in the village for just 2 days and was staying one more. I would have an early morning swim (my shower!) and then go to the Village Well and draw up some drinking water in a goatskin bag hanging there. Ah, a different life than on the Gold Coast.
The beach was usually deserted, but this day there was a cow (it's God, you know!) and a white girl sitting on the sand reading a book. I went over and said hello – to the girl, not the cow! We started chatting. She was from the USA and said she was on her way to England. I told her I lived in England. She mentioned spiritual interests and I said I was into that too. We chatted for a while and she mentioned she was going to England to see a particular person to get some help with the mathematics of some light essence products she'd produced. I mentioned I knew a bit about mathematical values and maybe I could help? She said 'Thanks anyway, but I know I need to see this person'. She said she had their address but hadn't been in touch yet - and would probably just arrive on their doorstep. I asked her if she recalled where they lived. She fished out her address book and I looked the address. Yep, she was coming to the UK to see me. She had some products she considered extremely important to get precisely right, and was bringing them to the UK to get the mathematical percentage of workability of each one – and see what/if anything - needed changing. She had the products in her room in the village. We went there and did the work. She said she'd now return to the USA, as she didn't need to go to the UK anymore.
Don't you love this universe!

6th April
Well, you may be sorry you said you aren't tired of 'The Page,' cause I have time to chat. A quiet day, the ocean lapping. have handled emails and helped where I can. Now it's time for me.
So, there is a new mathematics in the universe – your name Cube. OK, I will just let Metatron know. He likes to keep up with this sort of stuff!
I deliberately mentioned a few spiritual type things (such as the Metatron cube and 'past lives') in the conversation today at coffee with Jo. Just opening up that line of thought more, so they see you more in a spiritual understanding vein.
Is there anything you particularly want to know, that I could add to 'the page'? (IF I happen to know it!!) Or is there any area you no longer need there that I should delete? Not that there's a shortage of web space - I have heaps. It's just I don't need to leave stuff there that you're fed up seeing!
But as I told you, the connection we have is also helping me. Before we leave Earth, everything has to be in balance – all aspects of our life. I was pretty sure I'd reached a nice balance point regarding staying/leaving - and there was nothing/no-one on Earth I would miss. But as ever, just when we think we've got it all worked out - the universe says 'maybe not quite'. I mentioned before to you about feeling a bit sad we don't talk. Just my silly stuff. As ever, when I spot something non optimum in my life, I look at it. I flooded it with violet light (violet light transmutes sad emotions) and it seemed to go. It didn't show itself for a while, but today I see it's still there. Bummer. At least it's altered, so maybe I handled some of it. Now I can see I'm not just missing us chatting in 'a couple of lifetimes' - I'm also missing all the times (26 Metatron told me) we swooped in from our higher dimensions to different planets and 'saved the day', so to speak - and the joy that gave us. So, I guess it boils down to missing communicating on that level – with someone I feel really close to. Yes, I know you're not up to speed on all that… but you will be - once you are back in that dimension. At the moment, of course you aren't. But I still remember it, that's the problem. It's not a big problem – just something else for me to handle. Ah, 3D life. Sigh!
You are way more evolved than you realise. But that is OK; you didn't come here to remember who you were. You came to learn whatever gifts humans may have to add to your repertoire!
Nice to see you out front today. I know for me, it makes a difference. Maybe for many others. Sort of feels comfortable, like an old shoe!! Ha, new title. Skywalker, Obe Wan Kanobe, angel, old shoe!

7th April
Hello angel,
Organic stallholders have a great passion for healthy organic food. There is nothing in their make up that would want to deliver anything that wasn't ethically providing food that embraced health and vitality. They are not just a business, but a caring community who are there to really serve others. These people have a great integrity in their products, which in the main they tend and care and grow themselves, and deliver with their heart and soul. Ever stall holder is like that. Although they are earning some money, that is not their main focus. Many come a long way, driving from Murwillumbah and others points north and south. We know these people. Most have been coming for many years. If anyone mentions an item was not ripe enough or anything other than was expected, they immediately get another (or several) free. By the way, the market runs 52 weeks a year, rain hale or shine. Some have driven through floods at times, to get to us, to make sure we get our veggies! A good bunch.
When we were used to eating food with artificial chemicals, sugar, etc. – the really healthy stuff tasted just yuk! But if determined, with a little perseverance and sticking with it, the body re-adjusts and the addictions to all the different chemicals disappear. Our taste buds are restored and suddenly what was once yuk! now tastes delicious (believe it or not!). Instead of the body having to constantly fight to counteract the chemical intake from food and products used in the home - it can use all its energy to bring health and harmony to the body. Just saying!

This is not about synchronicity, but it was kind of interesting. Some of us were sitting on the grass on the top of the pyramid in Bosnia, doing some work unblocking the energy lines through to the top. The Ascended Masters (who I reverently call 'the mob') told me I'd know when the work was finished as the earth would shake. I thought - that's just great! We're doing all this work and we're going to get an earthquake or something. Half hour later, sitting there with closed eyes - the earth really started to shake! You could hear it pounding. I opened my eyes as that was the sign we had finished. Out of nowhere, 3 wild, white (real) horses were galloping; thundering up the side of the hill. Where the heck had they come from? It was a lot more fun than an earthquake!! They stopped right next to us and I patted them. The Masters sense of humour, no doubt!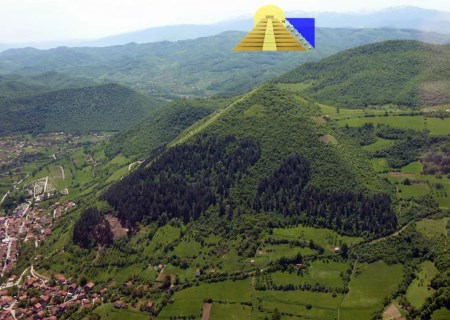 Another special moment was also in India. I was at a Shivratri festival in southern India. Early mornings I'd go down to the beach and watch the dawn come up over the ocean. Many monks did the same, sitting close to the shoreline. I sat further back, away from them. They seemed to accept me being there – either from the fact that I was dressed all in white or they felt the higher energy around me, not sure. One morning a dog came close to me. Sadly, dogs are not considered worthy creatures there. Stray dogs barely survive and live in constant fear. Being a huge dog lover, that's not easy for me to see. Slowly, I convinced this dog that I wasn't going to kick him. It took a while but I coaxed this skinny, cowering dog onto my lap and started gently patting him. He was on guard ready to vanish in a moment if the need arose, but was so appreciating the warmth and love. I just held him, with my eyes closed in meditation, allowing light to flow down through to this beautiful creature. I don't know how long I had my eyes closed but when I opened them - the scene in front of me was so different and really surprised me. Every monk on the beach had turned around and instead of facing seaward were now all sitting watching - fascinated at me stroking a dog. I kept stroking the dog gently. I wondered if somehow the monks were learning something by seeing, perhaps for the first time, someone treating a dog with the same reverence they give cows in India.

I needed to go to Sedona, Arizona to create a new vortex (the 6th) on New Years Eve. As you enter Sedona, there is a big sign on the road that says '5 Vortexes. Now there are 6! A good friend who lives in Malibu beach LA wanted to come. I flew into LA and she collected me in her brand new silver convertible. What fun that was! We played like teenagers.
We set off driving to Sedona on the 30th. Being a brand new car, my friend wasn't yet ready to relinquish control and let me drive it. We were driving through the night. I could see she was getting more and more tired and I kept suggesting I could drive. She kept refusing and I could see her eyes starting to close. She is a coffee addict and kept saying all she needed was a Starbucks coffee - to stay awake. At this stage we were on a deserted highway with nothing around. Not a stick of anything other than desert foliage – no houses, no nothing. I wasn't ready to leave the planet yet so I figured it would be a 'very good idea to find one'! Yep, there it was – a few miles on, out of no place - there was the famous Starbucks sign. It just appeared. I could barely believe it. She drank heaps of coffee. I added reinforcements of chilled stuff in the car and we set off, with her wide awake. And we lived! I went onto create the 6th vortex in more spectacular synchronicity.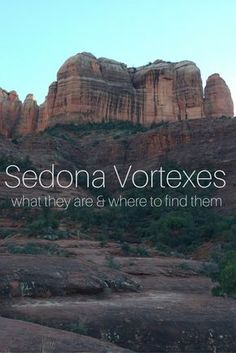 As I've been newly writing these bits of stories for you on 'your page', if I realise the story I've written for you is a more detailed part of a bigger story I'd previously written about on my website, I've now updated those articles to include the exact the info I gave you. Always happy to update my site!
I'll give you a list of links to those articles on my website that I wrote from 1995 on, specifically to help people understand the sort of signs we are given. I called those articles 'The Signs to.......!
You can then read these at your leisure. You will be totally tired of stories after this lot!
https://lightascension.com/arts/thesignsinlithuania.htm
https://lightascension.com/arts/thesignstojerusalem.htm
https://lightascension.com/arts/thesignsfromzimbabwe.htm
https://lightascension.com/arts/ThesignstoSedona.htm
https://lightascension.com/arts/thesigntoEclipse.htm
https://lightascension.com/arts/TheSignsToIndia.html
https://lightascension.com/arts/holygrailreturnedtoFrance.htm

On another note – a very real dream I had on Friday night. I've often heard people say - if you are dying in a dream you'll always wake up before you die? My dream = I was in some sort of theatre/movie house. Tickets didn't have numbered seating. In the rush of everyone entering I was separated from my friends and so happily sat by myself at the back. A short while later, I gave a small sigh/gasp, my head fell sideways onto my shoulder and I died. 100%. It was totally acceptable to me. I was SO completely calm and OK with it. Only one fleeting curious thought I had was - I wonder how long they take to identify me and inform my family. That was the totality of my thinking. Then I did wake up and was really surprised to find I was in my bedroom and hadn't died!

I just came across this channelling I did from Sanat Kumara in 2007. It may be worth a read sometime. Lot of truth in there.
https://lightascension.com/arts/Life%20on%20Earth-%20Sanat%20Kumara.htm

Message 8th April
It's so magical to walk through the waves; sharing space with the ocean, being at one with the stillness of a dark morning and watching the light slowly fill the skies. I am so incredibly lucky and grateful I have this chance to be here with my beloved ocean. Even though my true work took me overseas to colder climates for so very long, it was all good and I loved it – but finally I have my place to be.
You are beautiful with your children.
Got your text. Nice to see you saying it like it is – open and honest. That is an ability in itself, many have not yet attained. Isn't it great you're able to make more of a connection with your dad. As you say, spirituality has always been there – but it's lovely when we feel more comfortable to more openly talk of a broader understanding of life. Communication is the universal solvent.
Incidentally, I don't mind at all spending time answering stuff or helping. As long as it feels right, I'm happily right there! When something doesn't feel right, I'm not there. It's all a great reminder that when something is really fully in the flow, it's no trouble at all to do it. And regarding you personally – I so easily see my own feeling of rightness in carrying out, to the best of my ability, an agreement made lifetimes ago with an old friend. I was super lucky and will forever thank the Universe for the circumstances of my own awakening, with Brian happening to get a job as a pianist in London, leaving the north of the UK for a while - where his wife preferred to remain close to family with their young girl, while he undertook this new job in London for a few months. That left him free day and night (after we both finished our working day), to commit so much time to handling my questions of spiritual discovery. We had an agreement for the incarnation. He carried it out. It was so much help for me and such a major grounding, which held me in such good stead for the rest of my journey. God, I was so lucky for the one-on-one fast handling – and his inherent patience and love. I later also became good friends with his wife Val and stayed friends with both of them throughout during their long and happy marriage. They were both from NZ but Val's parents were English, hence they were in the UK for a few years. Lucky me!
Re text.
Now, gee wiz! You are asking questions that all of us ask the universe at some point in our life, hoping for a magic pill to give us a perfect answer to produce an instant result, solve all our problems and change life instantly to a wonderful path, where lessons are non existent, there's lots of abundance (including money), everything is easy and we're happy. Technically, that could happen. In reality, it rarely does, because we're complex creatures and we came here to learn - and we do have to contend with an ego plus a mental and emotional body.
Hmmmm!
If it were me, and I didn't feel I was in a space at the moment where I totally trusted my gut feeling, I'd start by getting really clear on my work life. That would seem to be a focal point to concentrate on, as everything visible seems to revolve around it. Before I even started wondering about what I would do next, I would be sure of my current position. Once that is really honestly and truthfully established, I could work from there.
If, having removed all negative emotions (such as weariness) and physical tiredness, etc. I could genuinely feel that was truly coming to an end - then while still maintaining responsibility for its successful end outcome – I'd start tuning into the universe to spot what excited me. But to allow that to really present itself, I'd have to make sure I let go of any of my own preconceived thoughts of what that should or could be.
The ONLY reason the Wembley Om and many other things in my life, actually took place, was because I let go of any fixed ideas that what was ahead of me must be similar somehow to what I had been doing or knew how to do. Wembley was so left field, it was unbelievable. I was near the end of a world workshop tour, having done tours for some years – each year having a quite different focus for content – but still always a workshop programme. If I'd been sitting in a space of 'assuming' the next thing I was going to do would be more workshops and therefore only be looking for new content in the next year's programme – I could have missed it. But luckily I was open to whatever presented itself. Even when I got the Wembley idea, I could have easily pushed it away as impossible - if I had allowed the mind and emotions to kick in. It was so far out of anything I had ever done or had any experience with at all. A million ideas of why it was impossible could have presented – including the fact that Wembley is incredibly expensive and the idea of would they even let me hire it - and all the worldwide promo needed!! Etc. etc. However, once I had accepted that was what the universe wanted me to do, along with that came a strong realization that it was me who held the vision and because it was given to me, I had to stick 100% to what felt right for me. I had so many people suggesting things to me constantly. I quietly acknowledged their ideas, thanked them - and made sure I did exactly what I felt had to be done – in absolutely every single aspect down to the food and the balloons on the day. Everything had to be resonating in the right vibration to pull it off. That part of it is quite similar to what you have to also achieve. I told you ages ago that what you were doing there – was pretty similar to the Wembley event. I meant it.
WORK
Does it feel rewarding?
Am I assuming it's all wrong and that I'm not where I'm meant to be - because I appear to be 'killing myself' trying to do it?
Are the parts that are 'killing me' actually already getting resolved?
What parts of the work feel right and I have fun with or at least have a feeling of rightness about?
If I only had those parts in play, would it feel a different experience and would I be enjoying it?
What parts, if any, don't feel right?
Can I change those parts?
Am I letting others influence what feels right to me to do – about anything connected with work?
Do I fully accept that I am the guardian of this space and therefore I will be the one getting the intuitive guidance and despite generous offers to alter that, I need to stick to my gut feeling.
Do I recognise a spiritual heavy 'sinking' feeling - when I agree to something that doesn't feel right?
Regarding work, am I always doing what makes my heart sing and not sink!
What has changed for the better in the last 8 months?
Have I changed for the better and in that letting go are becoming more myself and less ego/mind oriented?
Are those changes helping all else connected with work to resolve?
Am I being too impatient to trust that changes occur in right divine timing?
As I am now resolving my own obstructive past agreements and patterns out of the way, can I see that once all that is gone, it could all run smoothly?
What would be the ideal scenario as regards the café?
What parts of it HAVE to be in place in order to carry out its higher purpose?
What parts, if any, detract from its higher purpose?
What parts are key to its success and without which it would fail?
What parts, if any, are really unnecessary to achieve the true purpose of this place?
What is the percentage value of having mainly Elemental staff?
What is the percentage value of having friendly staff?
Would customers continue to come if that type of staff were not there?
What percentage of value is my visible presence and communication with customers?
What percentage of value is the quality of the product?
Would customers continue to come if there were some reduction in food lines available?
Are the opening hours resonating as correct?
Do I understand the universe provides? If I operate in Divine order concerning all aspects of the business, that finances take care of themselves.
Meditation
Meditation is simply a method people use to help still their thoughts. It is just one way to achieve this. Self discipline also can do it. Sitting quietly and literally saying 'STOP' when any thought comes in - can put a being back in control over an active mind.
Walking in nature and tuning in to the silence and allowing the connection to the trees and elementals to occur, can do the same thing.
Stilling the mind has an incredible value to the being. It leaves space to be intuitive instead of being clogged up with a thousand thoughts.
Flower essences. There are many available including Bush Flower Essences created by a great guy I know, Ian White. His are valid. However, in the case of 'thinking too much' I'm more familiar with White Chestnut, part of the Bach Flower range being effective. This flower really helps bring an overactive mind back under the control of the Soul. The one to buy is 'Bach SLEEP Rescue Remedy'. Its just the essence of flowers, all natural, interferes with nothing. It is sold in Coles and includes White Chestnut in it.
All the other 5 flowers in there are highly beneficial as well.
When we incarnate, we arrive complete with our own 'light body' - our spiritual body. As we descend into our new baby body, we adopt several subtle bodies of energy on the way in - that are necessary for incarnating here. Obviously, as we're coming down from lighter frequency planes - as we go down through the dimensions of energy we adopt the lighter energy bodies first. First is the mental body (thoughts), then the emotional body (emotions), the etheric and then the physical body (the densest of the bodies). The idea is that the Soul stays on top, USING the mind and the emotions for guidance. As we know, it's easy to slip into imbalance with this and allow our mind (thoughts) or our emotions dictate the behaviour of the soul. We can see people doing this all around us. We can see people almost completely running their life via their thinking or emotions. It is essential that the soul gets back in control of the process of their life. The essences help bring positive energy to increase the level of the soul over the mind and emotions.
Best book is
Mechthild Scheffer - Bach Flower Therapy. It's an easy, self diagnostic book. None of the other Bach Flower books come even close to this one. I'm not sure I'd be where I am today without that book - which so clearly enabled me to see (and fix, using the essences) negative areas I needed to correct to strengthen my auric field (and my life!) It's best to have the paperback (I think) - rather than an eBook.
https://www.amazon.com.au/Bach-Flower-Therapy-Theory-Practice/dp/0892812397
How to recognise intuition
When we still an ever-chattering mind, intuition can shine through!
There is usually a gut feeling (or an essence of inner excitement) that accompanies intuitive knowing.
We can simply just KNOW.
NOTE: Even when you realize a path has finished, it's a bit much to expect anyone to just dump everything and trust the universe will pay the mortgage! Most people test out the waters by following their heart to see where it is leading them – and once they are happy they have been listening and it will all work OK– then they can do some jumping! I jumped, but that was right for me. Others can do it their way. It's all good.
A couple of articles that may show a picture
https://lightascension.com/arts/RightTimeForEverything.html
https://lightascension.com/arts/unplan.htm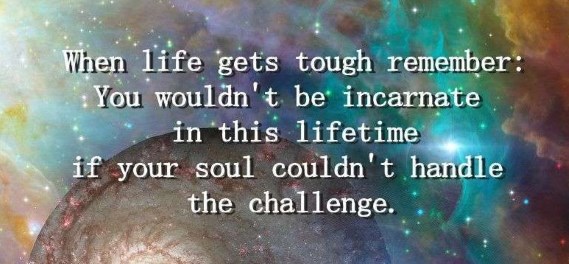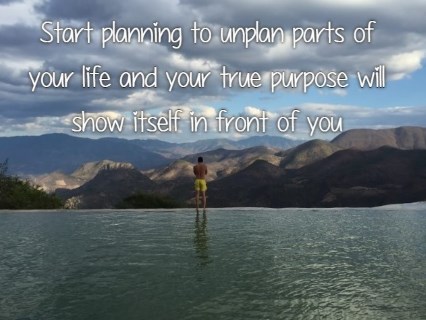 Message
Re – you writing the memoirs!
Yes, you may well do just that, but it will be your experiences, which could end up being quite extensive before you've finished with this plane!
It would be quite hard to write mine – because SO many things that happened that can't be brought into language form. Some things are in such a strong conceptual form they can't be translated sufficiently using word forms in the English language. And some things that can sort of be described would be too hard to duplicate unless you'd been there.
Things we can have happen to us may be a million miles (and often galaxies) away from the incarnated life we appear to live here. It helps once we realize our so called small lives house much greater plans – such as the safeguarding of a portal.

Message 9th April
I picked up from the Ascended Realms that your two boys would benefit from being helped a bit. It seems there are a few things in play in their lives they had not been aware of prior to entering here and it is causing them some upset sometimes, on a deeper level, resulting in annoyance and some tantrums! I am assured this disruption in their energy field is not a required part of their journey in this incarnation (from both the boy's perspective and from a divine order requirement either.)
I believe it could be very beneficial for them, especially in the next few years of their growth.
Both Archangel Metatron and Archangel Michael feel it would benefit the children to have this out of their way, so they have a better chance to learn what they came here to do. The area is affecting them both, one more than the other. Both need assistance. Handling this displacement of energy in their auric fields doesn't mean they will never be annoyed or have a tantrum again – but it may well make for a more balanced outcome and a more peaceful existence for them (and you).
It, in no way, detrimentally affects them or the plans for this lifetime to have this displaced energy removed. Their Higher selves will approve the action also.
It is totally up to you. Today I was drawn to get two lovely very small (9cm high), and almost a match, Selenite crystal castles. I think the boys would like them. Selenite is a very high vibration crystal. I felt I was meant to get them for the boys. They were very cheap. If you are happy, then I would get Archangel Michael or Metatron to place the necessary help in those crystals – and the codes would then pass into the field of the boys. Both boys' programmes would be put into both the crystals, so it wouldn't matter which of them got which crystal. They can choose or even swap. The programmes are similar anyway.
But you have to give the OK, being the boy's guardian. Totally up to you. But whatever you want to do is fine with me.
You can tune in to Raphael to feel the rightness.
If you want me to do it, I'll do it while you are away and will give you the little crystals when you return. Just let me know - text or carrier pigeon or whatever.
I give permission for Archangel Metatron or Archangel Michael of the Highest dimensions of Light, to give assistance to my children Christian and Caleb, to correct any detrimental energy in their space that is not serving their highest good and is not in Divine Order.
So it is.